We have one spot open in our upcoming Advanced Storytelling workshop that starts this Saturday, March 24. Please apply immediately if you are interested in participating in this one-week Advanced Storytelling workshop.
The primary goal of the MediaStorm Advanced Storytelling Workshop is to create an intimate, character-driven documentary that is ready for publication. Participants will work directly with two MediaStorm producers, in the field and in the editing suite, as part of a crew dedicated to telling a story. Participants will create their stories under the direction of MediaStorm producers in a collaborative, educational and hands-on environment.
Deadlines and dates for two upcoming Advanced Storytelling Workshops:
July 28-August 3, 2012 with an application deadline on June 5, 2012.
November 10-November 16 with an application deadline on September 12, 2012.
Learn more about the Advanced Storytelling Workshop, and apply here. 
NYU Gallatin School of Individualized Study will host a panel discussion on April 11, 2012 to bring together innovative practitioners and thinkers who are committed to using photojournalism, multimedia, and documentary filmmaking to promote social change. How can we take advantage of the tools that new technology has given us to address human rights issues? How can media go beyond raising awareness and help alleviate social problems?
Presentations by speakers will be followed by Q&A with the audience. The event is free and open to the public. The speakers include:
Ed Kashi, Photojournalist and member of VII Photo Agency
Peter Kinoy, Editor at Skylight Pictures
Fred Ritchin, Professor of Photography & Imaging at NYU Tisch and Director of PixelPress
Brian Storm, Founder and Executive Producer at MediaStorm
When: April 11, 2012, 3:00-5:30 pm
Where: Jerry H. Labowitz Theatre for the Performing Arts, 1 Washington Place
Learn more about the upcoming speaking engagement. 
This one-day workshop is designed for anyone interested in multimedia storytelling, no experience is necessary. We will be looking primarily at multimedia methodology and theory. This is a workshop where you will be asked to look deeper, into the when and why of different storytelling techniques and approaches.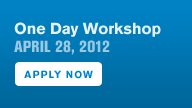 Learn more about the One Day Multimedia Workshops, and apply here. 
The MediaStorm Methodology Workshop is designed for educators looking to create curricula based on our approach, for organizational leaders tasked with creating and leading multimedia departments, and for professionals looking to start their own media company or integrate MediaStorm concepts into their organizations.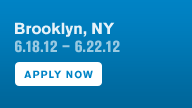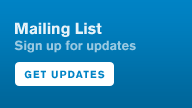 Deadlines and dates for three upcoming Methodology Workshops:
June 18-22, 2012 with an application deadline on April 6, 2012.
August 13-17, 2012 with an application deadline on July 16, 2012.
December 10-15, 2012 with an application deadline on November 9, 2012.
Learn more about the One Day Multimedia Workshops, and apply here.