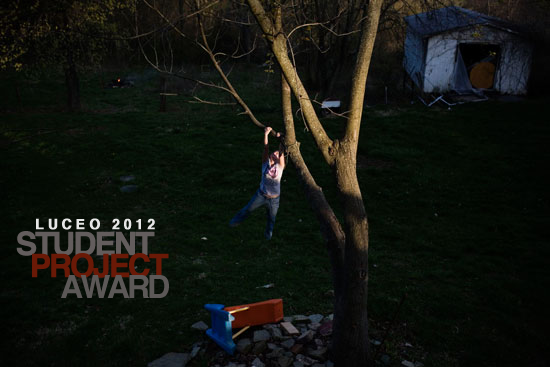 LUCEO  announces its call for entries for the third annual LUCEO Student Project Award. The award is offered each year to a student photographer working to develop a significant body of work. The 2011 Student Project Award recipient was Ohio University undergraduate student Maddie McGarvey. Her photo essay on grandparents raising grandchildren was selected as the winner by a panel of judges headed by Michael Wichita in June 2011.
This year, both full-time graduate and undergraduate students are invited to submit an application for submission.  Ten finalists will be announced in late May. A select panel will judge from the ten finalists and the winner will be announced in June during LOOK3: The Festival of the Photograph in Charlottesville, Virginia. Michael Wichita, Director of Photography at AARP, will once again serve as Lead Judge. LUCEO's 2012 winner will receive $1,000 towards completion of his or her project, as well as a yearlong mentorship on the project from one LUCEO member of the winner's choosing. In addition, one finalist will also receive an assignment from Lead Judge Michael Wichita, Director of Photography for AARP Bulletin.
The deadline for receipt of applications is 11:59 pm EST May 10, 2012.
Application details can be found online.