Multimedia Storytelling @ MediaStorm with Brian Storm
Saturday Nov. 17, 10am – 5pm, Goethe Institut
FotoWeekEDU
REGISTER NOW
Join Brian Storm, Founder and Executive Producer of MediaStorm, to see how some of the top photojournalists have redefined their storytelling capabilities to include audio reporting and an eye towards publication in multiple media. Their work is capturing acclaim around the world in a time when reader's attention spans are running short. Storytelling opportunities continue to evolve as a result of technological innovations and an expanding media universe. The digital age is giving documentary photographers and photojournalists extraordinary new ways to tell stories. With this new ability, you can also exercise a greater level of authorship with your work. How can the long-form, in-depth visual storyteller satisfy both their journalistic and financial needs in this environment? Learn how to disseminate your work to create an impact on the subject, issue and hopefully society.
FotoWeekDC Festival 2012, November 9-18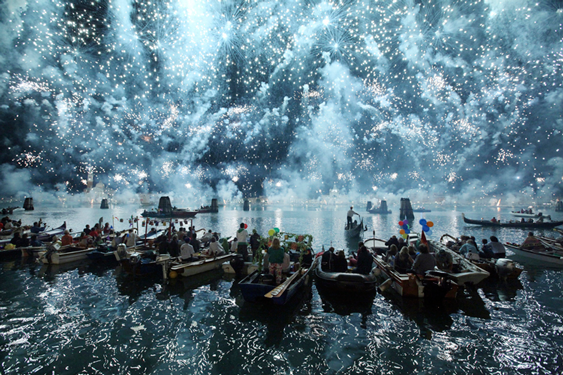 Image: Alessandro Belgiojoso, First Place, FotoDC, Fine Art Single Image
The FotoWeekDC Festival is organized by FotoDC/FotoWeekDC, a nonprofit organization dedicated to providing exposure for photographers and to make diverse, high-quality photography accessible to audiences through the exhibition of inspiring and provocative images, dynamic programming, and collaborations with the local and international community.
Expect to see the very best in art photography, photojournalism, commercial photography, and all new programming at the 5th Annual FotoWeekDC. In addition to a selection of outstanding exhibitions, FotoWeekDC is comprised of a variety of lectures, workshops, portfolio reviews, photo book displays, special events, and receptions, including over 100 partner events throughout Washington, D.C.
Submissions to FotoWeekDC
FotoWeekDC's International Awards Competition is looking for extraordinary work.
This year's competition honors professional and emerging photographers from the DC area and around the world.
FotoWeekDC is now accepting entries in the single image, series, multimedia categories, and two new categories for 2012: Photo Book Competition and
Modern-Vintage Category, Photo Competition (Images captured with Brownie, Polaroid, Holga, Diana, Lomography, pinhole cameras and mobile devices).
Winning Entries Receive:
Cash prizes totaling $26,000
Exhibition during the FotoWeekDC Festival
Great online exposure
Also, the People's Choice Award is back by popular demand. Entries will be judged by a distinguished panel of industry experts, who will select the top three winners in each category. In the People's Choice Category, the 20 images with the highest number of votes across all categories will receive one subscription to FotoPage Annual Subscription and online exposure through a top 20 feature on FotoDC.org's People's Choice Gallery.
Applications due by September 17. Apply now.
FotoWeekEDU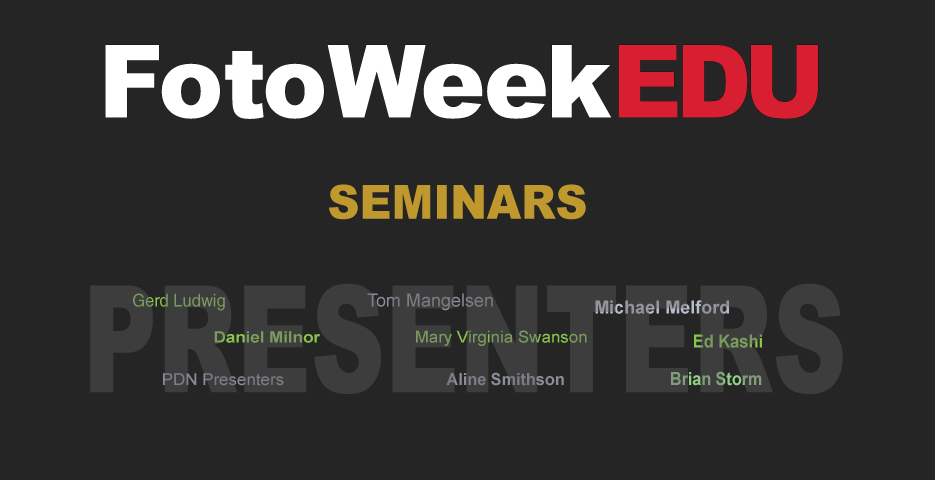 FotoDC and the Goethe Institut are partnering this year to bring educational programming to the FotoWeek Festival. Leading names in photography share their insights and advice through the all-new educational program.
Speakers include Gerd Ludwig, Tom Mangelsen, Michael Melford, Ed Kashi and Brian Storm. See the full list of Seminars & Portfolio.
Learn more at www.fotoweekdc.org.