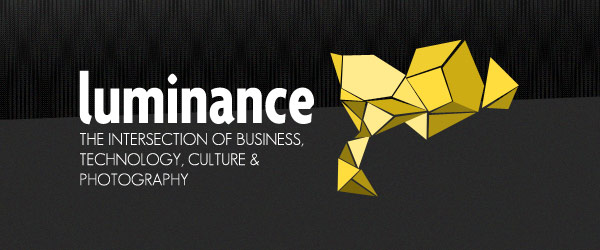 Craig Peters, senior vice president for business development at Getty, opened the second session talking about a way forward with copyright licensing. He made two assumptions: that content creators want to get paid for their work and that the vast majority want to live in a world where copyright exists.
He identified the problem with copyright as one that has risen with new publishing platforms in the "new world of media." Today the average person is posting images to new publishing platforms regularly, but the average person doesn't know about copyright and usually doesn't have a budget to license images. The disconnect leads to what he calls the "world of the right-click," where people take content and use it with no benefit going back to the content owner.
The answer to this problem is not SOPA or other legislation, he said. Peters sees the internet as large and evolving. The solution therefore needs to be an approach that is global and evolves with the internet, he says, not stagnant as legislation often can be. He also believes the approach needs to be designed by the stakeholders who understand the issues and can benefit from a solution.
Although he didn't say exactly what the solution looks like, he pointed to YouTube Content ID as an example of an innovative idea around copyright licensing for video. Although it can be improved upon, he says it's working, educating consumers, and gives him hope.
Sara Friedlander
, vice president for post-war and contemporary art at
Christie's
spoke next about understanding photography in the contemporary art marketplace. She spoke about the history of photography as an art. When photography was new, a common opinion was that "if a camera can make art so can a can opener," she said.
Times have changed, with Christie's making the highest sale in history of a photograph for about $4 million in Nov. 2011. She highlighted some other works that sold for several million dollars, attributing high sales to provenance, and market hype.
At the end of the day though, photography still lags behind in sales in the fine art market. As an example she showed the audience a one-of-a-kind Andy Warhol polaroid and a print of a Warhol silk screen, which can be reproduced with the original screens. Despite its complete uniqueness, the polaroid sold for just $250,000,
where the print sold for $70 million.
Jen Bekman, CEO and founder of 20×200 was the final speaker of the morning. Her goal is for everyone to be able to enjoy and curate art. 20×200 is an online art gallery that she hopes it works as the "gateway drug to the art world," she says.

20×200 curates images through their photo competition
Hey, Hotshot
. The art they sell on the site ranges in price from $20 to $10,000 and is marketed toward inexperienced buyers. She understands that it is hard for people to buy art if they haven't before. It's often times expensive and traditional galleries can be very stuffy and impersonal. (She opened
her own gallery
in Manhattan's Lower East Side in 2003 that aims to create a warm, friendly environment).
So 20×200 provides transparency and documentation as a way to help average people become more comfortable buying art. Bekman believes that art is a truly joyful, personal thing and really does want everyone to be able to buy it. In the five years since opening, 20×200 has shipped 800 editions, with 18 artists making more than $100,000 and 46 artists more than $50,000.
Her advice to first time buyers: buy your first piece because you love it, because you can get an emotional response from it, go deeper from there.
Check out the full list of speakers and agenda on the Luminance website. See highlights and photos from each session of the conference on our blog.