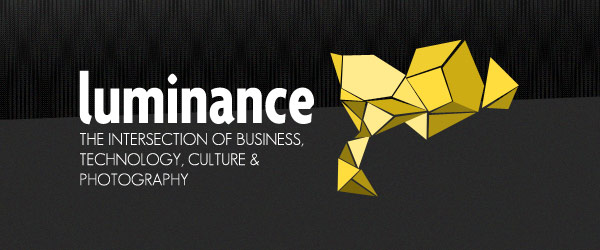 Gary Morgan, CEO and co-founder of Splash News–which was bought by Corbis last year–opened "the instigators" session on day two of Luminance. He spoke about the change that celebrities have brought to news photography.
News used to be about issues, it's now firmly about people, he said. He used the recent photos of Prince Harry in Las Vegas as an example. He pointed out that the photos that were sold to TMZ, then later sold to Splash are awful photos, in that they are shot poorly with a phone camera. But the photos made the top headlines and were well paid for because they were the first images to break news. It doesn't matter what kind of camera you have, it matters if you have a picture and you get it out first and fast. This is what is driving the entertainment news market now, he said. The democratization of media creates a never-ending market he says, the problem is that there are something like 150 million blogs using celebrity pictures and most of them are not paying for the photo rights. He believes that content licensing is dying and the challenge is coming up with other ways to monetize content. Currently Splash is sending out 5,000 images a day in 65 countries. They have begun turning stills into video content, packaging it in a player with ads and sending it out. He said this has been a successful model for making money on shared ad revenue.
Despite the change in licensing models, the one thing he said probably will never change is taking "a year and a half to get the photographer paid."
Tyler Shields, photographer, is accustomed to death threats. When he photographed Heather Morris, who plays Brittany on the popular show Glee, with a (fake) black eye he received somewhere in the ball park of 30,000 death threats in two days. His photos of actress Mischa Barton with a raw steak brought on something like 10,000 threats.
"I take it maybe too far," he says, but he doesn't want to look back at his life and regret not doing something. He thinks you have to be willing to go that far for your art. But he doesn't do his work to intentionally ruffle feathers. He says you can "never make pissing people off the goal," because you can never know what's gonna do it. Take the case of Morris's fake black eye, for example. He once shot photos of a woman who had a legitimate black eye and got no criticism, but his photo that used makeup to create a black eye drew loads of criticism.
When you make controversial images, he thinks you have to be ready to take criticism. If you make controversial art, a lot of people will get very upset about it, but for all those people, there are an equal amount of people who will love it.
Scott Belsky, CEO and founder of Behance, an online platform for creative professionals, spoke about creating a creative meritocracy. He brought up an interesting example about a crowdsourced logo to prove a point. The crowdsourced logo competition had 13,000 submissions, with each person spending an average of four hours on the work, with one person getting a prize of 1500 euros for the winning work. When you do that math, that's more than four years of work split among the entrants with very little payoff.
He thinks the creative industry can use its resources better. He currently runs a company that allows for creative curation by a community through an appreciation button. He realizes though that there's room for improvement in the system. He thinks it could be useful to have weighted ranks to help differentiate between what he calls the "critical mass versus the credible mass." Community curation could act as the "big funnel," but there is still a place for professional curation in what comes from the community.
He believes there is a new era of professionals that is emerging, what he calls the "free radical." This professional seeks work that is intrinsically rewarding, makes stuff often and fails often, has little tolerance for bureaucracy, wants to be fully utilized, believes networking is sharing, and insists on meritocracy.
"We cannot be passive participants in our careers and industry," he says. He encourages everyone not to settle, to try new things, and work at the intersection with different arts. "If everyone thinks you're crazy," he says, "you're either crazy or you're onto something."
Check out the full list of speakers and agenda on the Luminance website. See highlights and photos from each session of the conference on our blog.