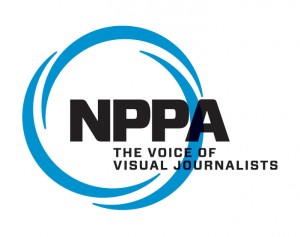 It's been an exciting month for the National Press Photographers Association (NPPA) with the launch of their new brand and website and a revamped News Video Workshop announced this month.
According to NPPA, the 66-year-old organization began their rebranding process in 2008 when they realized, although they had begun equipping and supporting their members' work in new media, they needed to do a better job of communicating these efforts and offerings to their members.
As NPPA president Sean D. Elliot said in his address to the NPPA Board last January, "We may still have some work to do convincing visual journalists that we have moved beyond print, but the mission of the NPPA is not tied to the printed page."
Their new branding package, designed in collaboration with Journey Group, of Charlottesville, VA "reflects the concepts of motion and community," and loosely represents a camera lens, according to NPPA. The new logo is accompanied with the new tagline: "The Voice of Visual Journalists."
The new website, NPPA.org, focuses on community building and providing online training resources. It includes member-curated galleries, a virtual community of professors and students, and an enhanced portfolio critique program. They will soon be launching a "virtual corkboard" to allow members to share works-in-progress with other members.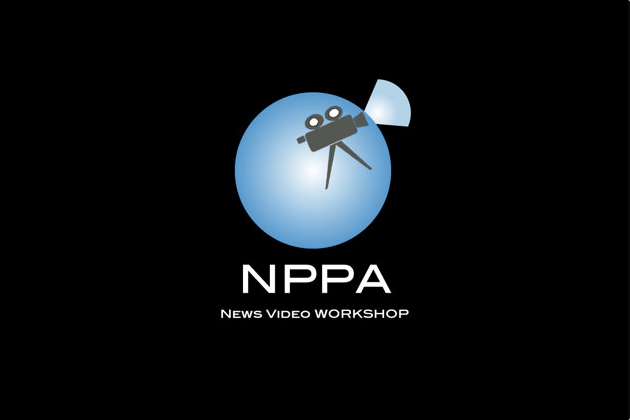 In addition to these changes, NPPA has revamped its News Video Workshop (formerly NewsVideo). The more than 50-year-old workshop took a hiatus last year to update its strategy. The workshop now includes a core skill set and shifted focus on data-driven journalism, the art of mobile reporting, social media, and news writing for photojournalists.
The News Video Workshop will be held March 17-22, 2013, at Gaylord in Norman, Oklahoma and will feature faculty such as: Les Rose of KCBS, Lisa Berglund of Gold Dog Media, John Larson of John Larson Productions, Evilio Conteras of CNN, and Matt Mrozinski of KING-TV, among others.
Registration for the revamped workshop is now open. Learn more and register.