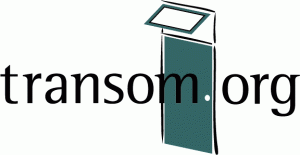 Transom has just released the application for its two-month intensive workshop to be held in April and May 2013. The lead instructor for this workshop will be Rob Rosenthal, along with Sarah Reynolds, the Transom Team, and special guests including Sean Cole and many others. Deadline to apply is January 4th.
The Transom Story Workshop
The Transom Story Workshop is an eight-week, full time training workshop for beginning radio producers. The Spring 2013 session will take place in Woods Hole, MA from April 1 through May 24, 2013. Cost is $6,500 and includes a license to Hindenburg Journalist, an audio editing software. Participants will also receive a free one-year account with the Public Radio Exchange.
Full details about the workshop and registration are available on the Transom website.
About the Instructors
Rob Rosenthal will be the lead teacher at the Workshop. Rob is an independent producer and an experienced teacher. Most notably, he launched and then ran the radio program at the Salt Institute for Documentary Studies where he taught for over ten years. This American Life's Ira Glass said Rob is "probably the best radio teacher in the country."
Sarah P. Reynolds, the Workshop teaching associate, is a radio producer and a multimedia storyteller whose work has aired on national programs as well as local radio stations around the country.
Atlantic Public Media/Transom founder Jay Allison will be around. Students will pitch him their Creative Life story ideas and he will serve as the senior editor for those pieces. In addition to Transom.org, Jay founded WCAI – the Cape and Islands NPR Stations, The Association for Independents in Radio (AIR), and the Public Radio Exchange (PRX). He has won six Peabody Awards, including a 2011 award for The Moth Radio Hour.
Viki Merrick is Associate Director of Atlantic Public Media and Transom and was a senior editor for This I Believe. She is currently working on America's Test Kitchen and The Moth Radio Hour. She's also the queen of voice coaching and she'll help you sound your best.
Sean Corcoran will provide insight into reporting on the Cape, Islands and South Coast. Sean's a senior reporter at WCAI in Woods Hole where he produces investigative series. He's won several national print and radio journalism awards, including the Alfred I. dupont-Columbia University Award.
…and several special guests. Guests for past sessions include This American Life's Ira Glass, NPR Foreign Correspondent Kelly McEvers, Richard Fidler and Pam O'Brien of the Australian Broadcasting Corporation's show Conversations, Transom Tool guy Jeff Towne, NPR host Audie Cornish, Planet Money's Robert Smith, producer Scott Carrier, David Krasnow of Studio 360, Kitchen Sister Nikki Silva, independent producer Ari Daniel Shapiro, John Barth of PRX, and Sue Schardt from AIR.
Details about the workshop and registration are available on the Transom website.