Registration is now open for the National Press Photographers Association Seventh Annual Multimedia Immersion, set for May 14 – 18, 2013, in Syracuse, NY
How to Enter
Log on to www.nppa.org for more information and to register. The registration fee for NPPA members is just $1,095, and non-members may register for $1,205.
From the Organizer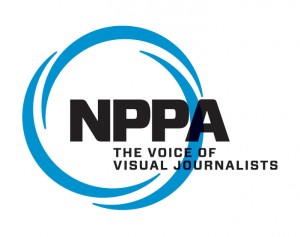 Supercharge your career at the Seventh Annual Multimedia Immersion, set for May 14 – 18, 2013, in Syracuse, NY. This intense, five-day training workshop is for visual journalists looking to expand and grow their multimedia sets using the latest HDSLR camera and non-linear editing technology.
Participants will focus on mixing photos, video, and audio content, and editing them into multimedia presentations using Final Cut X. In addition to a polished story to add to your portfolio, you'll receive a binder of training materials, extra information, and tutorials from the week, as well as a rich network of industry resources and a family of new friends to call upon for future questions, advice, and job opportunities.
Led by industry innovators and the best educators in the country, The Multimedia Immersion provides the most personalized, hands-on training experience of any other multimedia workshop, and features the lowest student-to-teacher ratio for the price. The S.I. Newhouse School for Public Communications, at Syracuse University, provides an Apple iMac desktop computer with Final Cut X for each student to use during the workshop, but if you use another system, or want to edit on your own gear, participants are encouraged to bring the audio and video equipment used daily back home in the field. Canon and Nikon are also there in full force with an arsenal of the latest cameras and lenses to bad credit loans to students for free during the workshop.
Workshop Directors, Seth Gitner (Syracuse University) and Will Sullivan (BBG), are pleased to welcome coaches Curt Chandler and Will Yurman (Penn State University), Steve Elfers (USA Today), Wes Pope and Sung Park (University of Oregon), Joe Mahoney (Rocky Mountain Investigative News Network), and Brad Horn (The Washington Post), with more coaches announced soon.
About NPPA
The NPPA is the leading voice advocating for the work of visual journalists today. Founded in the days of sheet film box cameras and newsreels, our organization fights for the working news photographer, videographer and multimedia journalist in the Internet age.
Lear more at www.nppa.org.