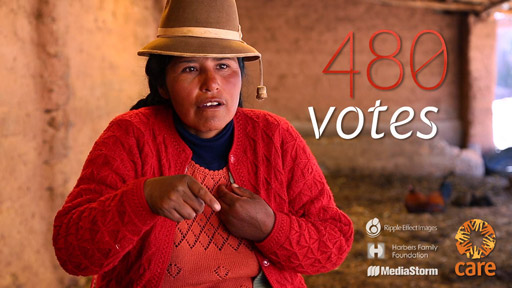 MediaStorm is pleased to announce 480 Votes, a new client project for CARE.
This project was produced in collaboration with Ripple Effect Images and support from the Harbers Family Foundation.
The project is a short, character-driven video piece that shows the life-changing impact CARE's programs have had on the life of a woman in rural Peru. The piece extends beyond the surface of what the organization provided and speaks to the psychological effects of empowerment.
Project Synopsis: Lourdes Pilco is a middle-aged woman who's spent most of her life working backbreaking jobs for little money. With the help of CARE, Lourdes was able to send her children to school while setting a new standard for women in her community.