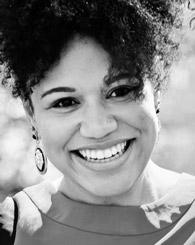 MediaStorm is excited to welcome Cortney Cleveland to our team as the summer 2013 operations and social media intern.
Cortney Cleveland is a freelance writer helping professionals and brands tell stories on the web.
Her coverage of professional development, cultural, and entrepreneurial topics appears in online outlets like Madame Noire and Black Enterprise.
Prior to starting her freelance career, she worked in public relations, supporting a variety of communications campaigns and managing high-profile client accounts for public relations agencies in Washington, DC (GMMB) and New York City (Peppercom).
As an honor student at Howard University, where she studied Journalism and Psychology, she completed a legislative internship with U.S. Senator Paul S. Sarbanes and community relations internships with Washington DC's top hip-hop radio station and advocacy organizations.
Her goal is to tell good stories, creating engaging content and experimenting with platforms to help her readers live life on their own terms. She shares her work and interests on her blog, MyReadIsRed.com.