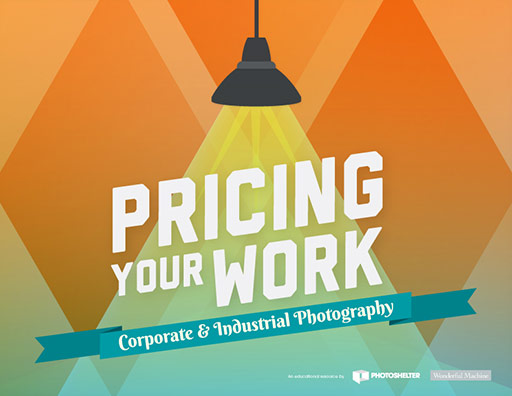 PhotoShelter and Wonderful Machine recently published Pricing Your Work: Corporate & Industrial Photography offering insights from Wonderful Machine CEO Bill Cramer to help create estimates and fee structures for your work.
The guide includes tips on what to charge for corporate and industrial shoots, how to find clients and get smart with contracts, plus the main factors that influence the value of an assignment.
About PhotoShelter
PhotoShelter is the leader in portfolio websites, photo sales, marketing and archiving tools for photographers. Over 74,000 photographers worldwide use PhotoShelter to power their success online, with customizable website templates, searchable photo galleries, e-commerce capabilities, and bulletproof image storage. Learn more at www.photoshelter.com.