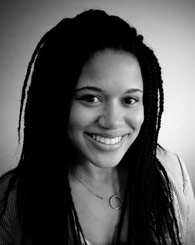 MediaStorm is excited to announce that summer intern Cortney Cleveland will permanently join our staff as our new Operations and Social Media Manager.
Since joining the MediaStorm team in May, she has overseen the company's social media presence including the launch of our revamped outposts on Tumblr and LinkedIn.
Cortney is a freelance writer, helping entrepreneurs and brands tell their stories on the web. She also brings years of public relations experience to her position, having worked on a variety of communications campaigns and managed high-profile client accounts for public relations agencies in Washington, DC (GMMB) and New York City (Peppercom).