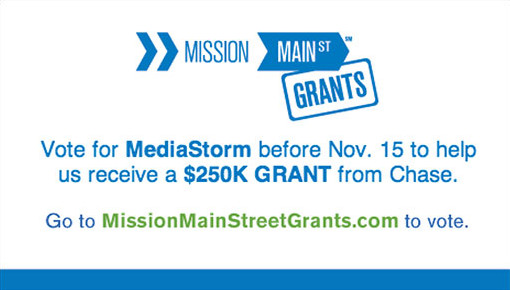 MediaStorm has some of the most passionate fans and followers on earth. As a community, we understand the importance of compassionate storytelling, and that technology and cinematic narratives can come together to create connections across the human experience. It's in this spirit that we ask for your support in Chase's Mission Main Street Grants Program.
We need 250 people to vote for us by November 15th to move on to the next selection phase. Whether you're a fellow creative, storyteller, or just someone who enjoys our projects, please take a quick minute to show your support. With this grant, we will continue our commitment to you and to pushing the boundaries of digital storytelling.
Thanks in advance from everyone at MediaStorm.