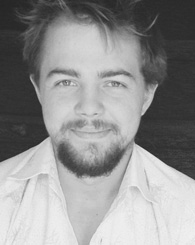 MediaStorm is excited to welcome Andrew Michael Ellis to our team as the Director of Photography.
Andrew creates films that highlight injustice and challenge stereotypes through humanizing, intimate storytelling with award winning cinematography. His documentary Figure Father grapples with the emotional challenges of reentry from prison, while his quirky comedic portrait documentary Eleanor Ambos Interiors flips ageism and gender stereotypes on their head. As Andrew's films tour the film festival circuit he still values film education, teaching cinematography at New York University and creating a film education program for an NGO in Southern California that works with undocumented immigrants. Andrew's latest film They Came at Night combines stylized fiction filmmaking with concrete social advocacy strategy for communities devastated by war in Central Africa.
Andrew co-founded the art collective Nomadique and is now the full-time Director of Photography for MediaStorm, a digital storytelling agency based in Brooklyn.