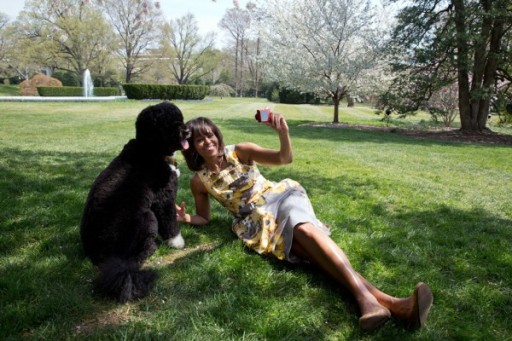 You're invited to take part in the next BagNews Salon this Sunday, February 9th. The Salon brings together the eyes and voices of the world's leading photojournalists, editors, visual academics and other informed observers to analyze select edits of news photographs in a 90 minute online discussion format. Sunday's topic will be "Understanding Debate Over White House Photo Access."
The purpose of the discussion is to better understand the current conflict between the media and the White House over photo access. Some of the issues are historical. Others are new, involving the ability (and savvy) of the Obama White House to distribute imagery to the public and the press via social media. Conversation will be based around a key set of photos, with the primary question – what is the goal of access today and how can we best understand the visual strategies when both institutions, the media and the White House, are operating with the dual agenda to sell and inform?
More information is available on BagNewsNotes.com. 

Event Details
Date: February 9th, 2014
Time: 8 a.m. PST / 11 a.m. EST – 90 minute duration
Where: online
Panelists:
Samantha Appleton – White House photographer, Obama Administration (2008 – 2010). Having worked on major stories from Iraq and Africa to Maine, Samantha has received numerous awards including first place, Picture of the Year in 2002, and her work has appeared frequently in publications such as TIME and the New Yorker.
Dennis Brack – Past president of the White House News Photographers Association; author: Presidential Picture Stories: Behind the Cameras at the White House (2013). Brack has photographed U.S. presidents from JFK to Obama.
Stephen Crowley – Staff Photographer, New York Times. White House News Photographers' Association "Photographer of the Year" in 2002, Crowley has been covering the White House since 1992.
Mike Davis – Lead Picture Editor for the White House Photo Office 2001-2004. Alexia Tsairis Chair For Documentary Photography at Newhouse School, Syracuse University.
Barbara Kinney – Former White House photographer, Clinton Administration (January 1993-April 1999); campaign photographer, Hillary Clinton, 2008; photographer, Bill, Hillary & Chelsea Clinton Foundation (ongoing). World Press Award 1st place – 1996.
Loret Steinberg – Professor of Photojournalism and Documentary Photography/R.I.T.
Michael Shaw – Publisher – BagNewsNotes
Moderator – Cara Finnegan – Professor of Communication, U. of Illinois, Co-editor: Visual Rhetoric: a reader in communication and American culture.