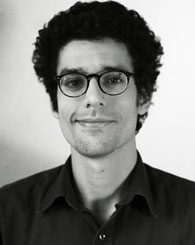 MediaStorm is excited to welcome David Kofahl to our team as our summer 2014 development intern.
David Kofahl is a designer and programmer, who explores the intersection of technology and storytelling.
For the past two years he has collaborated on America Recycled, an interactive documentary that traces unique and radical communities across the Southern United States. He is currently developing the web application for the film.
In 2009 he founded Studio Syndicate, a web firm focused on building digital interfaces for non-profit organizations. His work often extends beyond developing websites and includes designing print materials, writing grants, and consulting.
He earned a bachelors degree in Political Science at the University of Florida.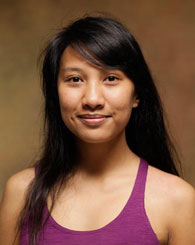 We're also excited to welcome Ligaiya Romero as a production intern.
G. Ligaiya Romero is a visual journalist, working primarily with web-first documentary storytelling. Originally from New York, she graduated from UCLA with dual degrees in Film Production and International Development. She studied documentary photography and multimedia production at the Salt Institute for Documentary Studies.
Ligaiya's documentary work spans from a short film about a small-town romance writer to a photography project on the Somali-American hip hop scene in Lewiston, Maine. Most recently, she was the Co-Editor-in-Chief for the Powering a Nation interactive documentary Over Water Under Fire. The project led her to Moab, Utah, where she filmed a group of Army Rangers, wounded in Iraq and Afghanistan, as they rafted down the Colorado River.
Her work has been recognized by the SXSW Interactive Awards, College Photographer of the Year and the New York Photo Awards, among others. Ligaiya is currently a Roy H. Park fellow, pursuing a Master's degree in Visual Communication at the University of North Carolina at Chapel Hill.
Her portfolio can be viewed at ligaiya.com.