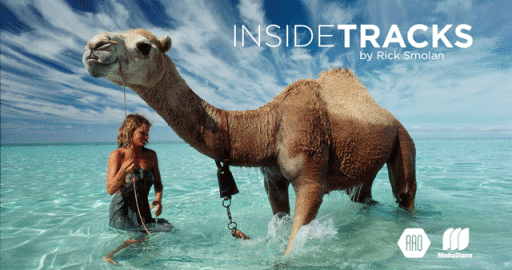 We are pleased to present Inside Tracks with renowned photographer Rick Smolan. In 1977, Robyn Davidson walked 1,700 miles across the Australian outback alone with only four camels to carry her gear and her beloved dog, Diggity, as her companion. National Geographic sent Rick Smolan to photograph her perilous journey.
It took Davidson nine months to complete the trip, traveling through the barren desert landscape—the journey tested and transformed them both, forming a friendship and an immutable bond that continues to this day.
The journey was adapted into a major motion picture, inspired by Robyn's journey and Rick's photography.
Want more Tracks? Support Rick's Kickstarter campaign to publishing a book based on Robyn Davidson's legendary camel trek. Make your pledge on Kickstarter.