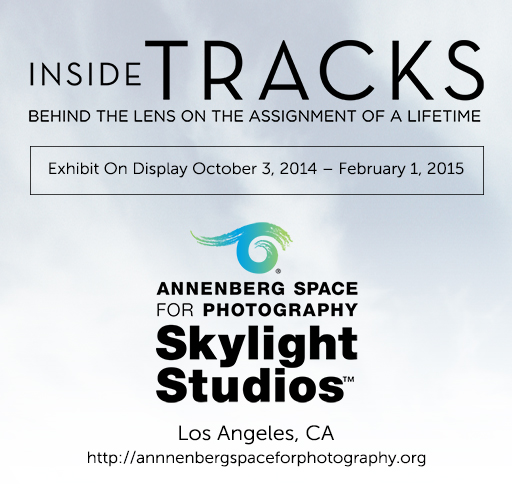 The Annenberg Space for Photography Skylight Studios presents Inside Tracks: Behind the Lens on the Assignment of a Lifetime, an immersive display of the story of Rick Smolan, a photographer assigned by National Geographic in 1977 to document Robyn Davidson, a 27-year-old Australian woman who undertook a 1700-mile journey across the Outback by camelback.
The exhibit weaves together elements from Rick's work for National Geographic and his own groundbreaking book/CD-ROM From Alice to Ocean as well as Davidson's best-selling memoir Tracks and the recently released feature film based on the book.
MediaStorm's documentary Inside Tracks will also be screened.
Event Details
When: October 3rd, 2014 – February 1st, 2015
Where: Skylight Studios in Los Angeles, California.
Features a documentary film, a high-definition slideshow of photographs, an audio tour narrated by Smolan and an augmented reality presentation allowing visitors to experience the journey through Smolan's lens