Here are two great episodes of the Multimedia Week podcast to start your week:
EP 22 – Interview with Shiho Fukada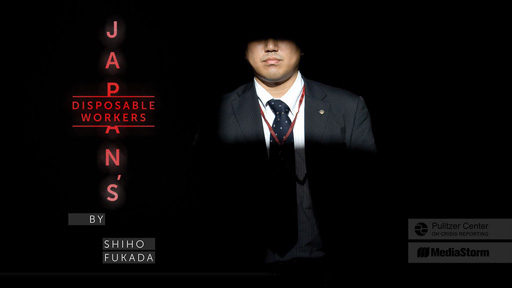 Shiho Fukada joins the podcast to discuss her World Press Photo award-winning project Japan's Disposable Workers. In this interview with DJ Clark, Shiho speaks about how she worked on the photography project and the additional benefits having a multimedia component brings to it.
EP 21 – WPP Multimedia Awards
World Press Photo judges Bob Sacha and Dan Chung talk about their experience of judging the 2015 Multimedia Awards. DJ Clark, Sharron Lovell and David Campbell also meet up in Beijing to discuss what lessons can be learned from the awards.
Hear what the judges had to say about two MediaStorm projects recognized this year: The Long Night (1st prize in the Long Feature category) and Japan's Disposable Workers' chapter  "Net Cafe Refugees" (3rd prize).