This article is part of a series of posts with tips and tricks from our producers' experience working with Adobe Premiere Pro CC
after years of working in Final Cut Pro. To read more about why we made the switch, check out this post.

---
Two weeks ago Adobe released Creative Cloud 2015. And while Premiere Pro promises lots of new features, we at MediaStorm are always a bit gun shy about upgrading immediately, particularly when in the middle of a project.
But if you can't wait to dive in, here's how to do it safely so that the new install does not overwrite your previous version. This way you can always revert back in case you find CC 2015 not to your liking.
Click the Creative Cloud menu bar, then select the software that you'd like to install.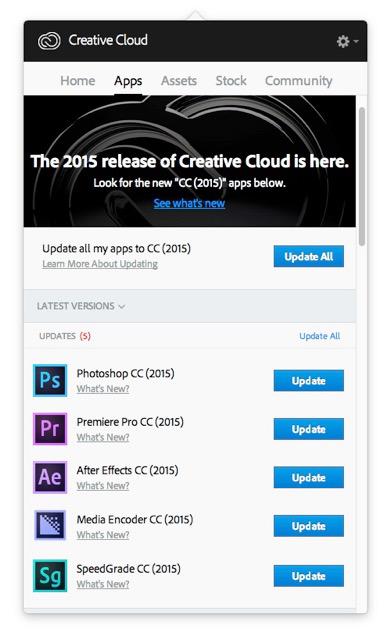 You'll be presented with a new update window.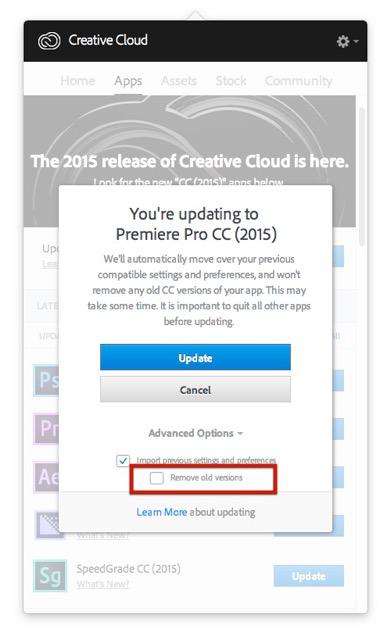 The key here is to uncheck the Remove old versions box.
Your previous version of Premiere Pro will now remain intact.