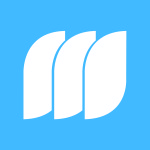 MediaStorm is looking for an organized and motivated Operations & Social Media Manager to oversee communications and keep productions running smoothly. The ideal candidate will be an adept communicator, have some experience with multimedia, and be eager and interested in taking ownership of projects and supporting a growing multimedia production studio.
Application deadline is Tuesday, February 2nd.
Description
The Operations & Social Media Manager will:
Manage the blog, oversee website content and other written communications
Strategically expand social media presence, evaluate new platforms and optimize content for different audiences online
Work directly with Executive Producer on all support tasks
Coordinate rollout and digital outreach campaigns for film/product launches and distribution in collaboration with production and web development teams
Organize and maintain digital assets archive
Troubleshoot and respond to customer service inquiries
Oversee award and festival submissions as well as company's operational and customer service needs
Participate and contribute to strategic planning meetings
Provide support to production and business staff on projects as needed
Qualifications
A successful applicant will have:
Strong writing and editing skills
Fast data entry skills
Strong interpersonal skills
Familiarity with the social media landscape
Ability to manage and organize human and digital resources
Ability to multi-task and pay attention to detail
Familiarity with Final Cut Pro, Adobe Premiere, Compressor, DVD Studio Pro, HTML, and basic photo and multimedia editing skills are desired but not required.
Interested candidates may submit their application online.