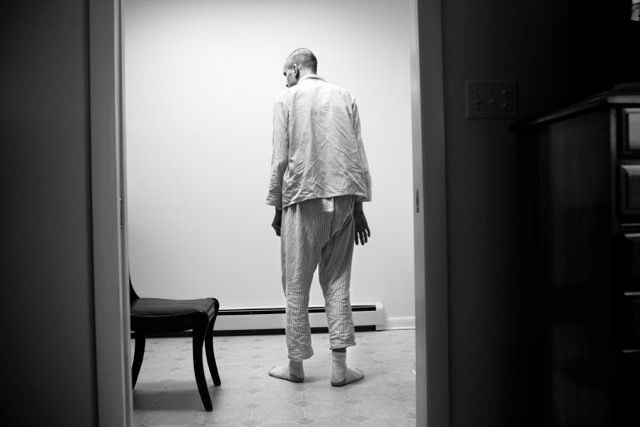 From the photographer:
Sixteen years ago I began making the first pictures of my twin brother Nick. Since then the photographs and text have been published nationally and internationally, they've been shared in group and solo exhibitions domestically and abroad, the book was published three years ago, and now it's on view, for the first time at a museum as a solo exhibition.

The photographs will be up until October 2. Please join us for the Artist Reception on Saturday, September 17, 2016, at the Lyman Allyn Art Museum [625 Williams Street New London, CT 06320] (wine, water, and hors d'oeuvres provided). Following the reception we'll be heading to a local pub for food and drink.
MediaStorm is also collaborating with Chris on a feature film of the same subject. Check out the trailer below.