Wondering what we've been up to these past few months? We've been working hard on these storytelling projects to create impact in these challenging times.
Developing an Immersive Experience for Summit Public Schools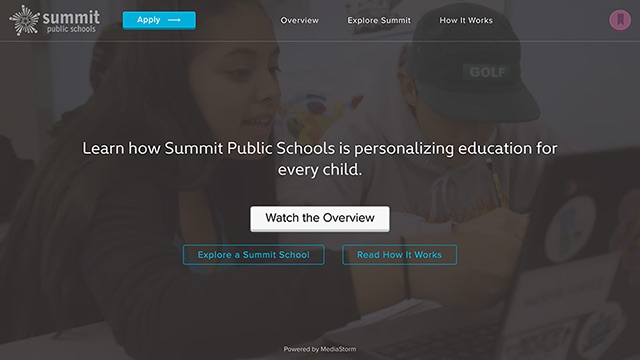 This summer, we partnered with Summit Public Schools–a transformative charter management organization and nonprofit that uses personalized learning to prepare a diverse population for success in college, career, and life. Summit's results are amazing–96% of its graduates are accepted into at least one four-year college and its students finish college at double the national average.
To help Summit demystify its process and pedagogy so other educators can implement its model, we built an interactive website that combines video and interaction design to demonstrate what it's like to teach, learn, and thrive at Summit Public Schools.
The toolset is already having an impact, as more and more educators learn how to implement personalized learning in their schools, helping each child reach his or her potential.
I Am Not Who They Think I Am for the International Center for Transitional Justice
We know that in the hands of the right partner, film has the power to move people to action. Our experience with ICTJ demonstrates just how much impact a film can have.
"I Am Not Who They Think I Am" tells the story of Janet and Stella, two women from northern Uganda who were abducted by the Lord's Resistance Army (LRA) when they were teenagers and bore children during their captivity. After eight years as hostages of Joseph Kony's army, they escaped—together with their children—and are trying to reintegrate back into society in Gulu, amidst stigma and rejection from their community. This is the story of their fight for inclusion.
"I Am Not Who They Think I Am" was first screened for local communities in Kampala and Gulu, in October. Following these screening Janet Arach and Stella Lanam have been awarded the EU 2017 Front Line Defenders Award for Human Rights Defenders at Risk.
We are confident that with ICTJ's continued leadership, the film will raise awareness of the consequences of wartime sexual violence for survivors around the world.
10-Year Anniversary Film for The Aftermath Project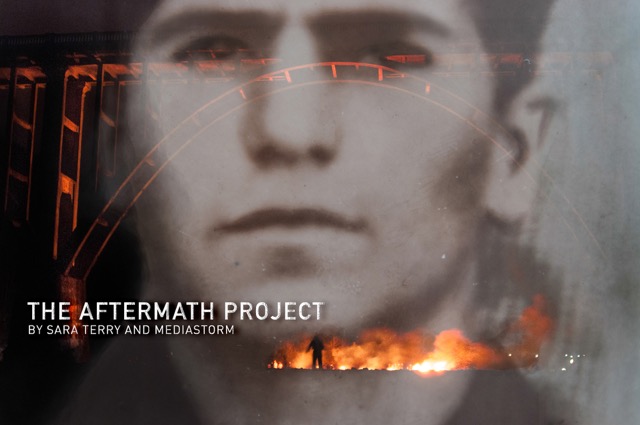 The Aftermath Project, a nonprofit visual storytelling organization, has spent the past ten years telling the unreported story of how countries and communities struggle to rebuild post-conflict. In supporting photographers to document these stories from around the world, it creates a powerful visual narrative of the true costs of war. This film, created for its ten-year anniversary, pays tribute to the photographers of the Aftermath Project and its influence on how we tell the story of war.