Join Lynn Johnson for a conversation on the selfie and its place in an increasingly interconnected world on April 26 at the Mitchell Park Community Center in Palo Alto. The talk will reflect on the question: how does our selfie obsession connect us with one another as we are challenged to hold our ground in empathy, tolerance and inclusion? This talk will be moderated by Brian Storm and is part of the Palto Alto Photo Gallery Lecture Series, an organization that aims to foster conversations in visual storytelling.
Lynn Johnson is a photojournalist and visual storyteller. As a regular contributor to National Geographic, Johnson is known for finding beauty and meaning in difficult subjects—threatened languages, zoonotic disease, rape in the military ranks, the brain, the centrality of water in village life. She collaborates with the people she portrays to honor their visions as well as her own, and she is not afraid to ask the tough questions. Her master's thesis, as a Knight Fellow at Ohio University, probed the impact of hate crimes. As a teacher, Johnson encourages her students to ask tough questions too. At National Geographic Photo Camps she teaches at-risk youth worldwide. With Syracuse University's Newhouse School of Public Communications she has developed a program that urges master's students to push past their comfort levels. But for most of the year, she pursues her own vision, spending two months a year in her home base of Pittsburgh, where she packs that camera bag over and over.
MediaStorm is honored to have created a film on the work Lynn does with Ripple Effect Images, dedicated to telling the stories of women from around the world.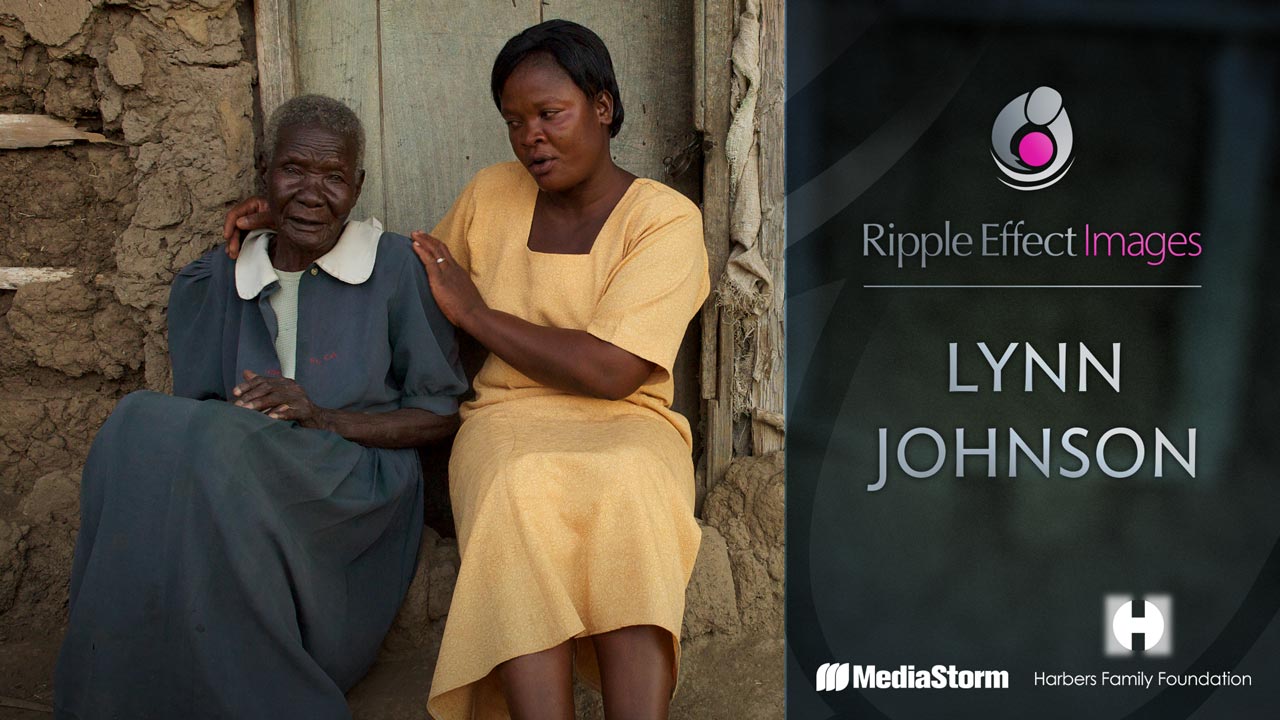 We hope you can join us for this important conversation. To learn more and to get tickets, please click here.