Tickets now available here for the May 20th private world premiere screening of the documentary short Bloodline by award-winning director James Q. Chan. This is the launch event for the new food documentary series, First Kitchen, and includes a specially curated "street bites" appetizer menu by Chef Tu David Phu (Top Chef 15, 2017 Chronicle Rising Star). Reception and street bites start at 5pm with the screening to follow at 6pm.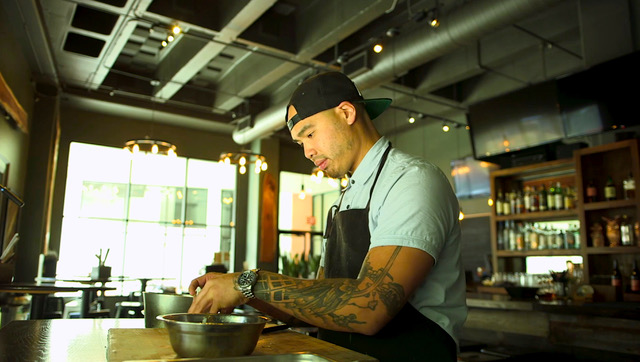 The series, First Kitchen, will explore how "first experiences" with food shape our worldview, essentially tracking the evolution of "food consciousness" through a variety of personal stories. Through these stories, the producers hope to move beyond binary perspectives of surplus (i.e. chefs/eaters) and scarcity (i.e. starvation/hunger), to include a greater diversity of stories and voices in the discussion of how food influences and affects society.
This vision and mission are complementary and fundamentally rooted in food equity, as in order to address the various realities of food—from school lunches and food deserts to agriculture, famine and fine dining—we have to level the field of representation in food media. Food is a universal and unifying human need, we each have our own ideas that make us an expert on how it affects our lives, and everyone needs to be heard.
To watch the trailer for Bloodline, click here.