We are saddened to learn of the passing of David Goldblatt, legendary photographer and documentarian from South Africa. The images he took during apartheid captured, what he called, 'the underbelly of apartheid'. For him, to know the values that underlaid the system were more important than covering the events of the day. His images gave the rest of the world a window into what it was like to live and work as a person of color in apartheid, and for that he will forever be remembered.
As a recipient of the 2013 Cornell Capa Lifetime Achievement Award from the International Center of Photography, we were honored to have the opportunity to create a film about his work. Please take a moment to watch the film to learn more about his incredible career.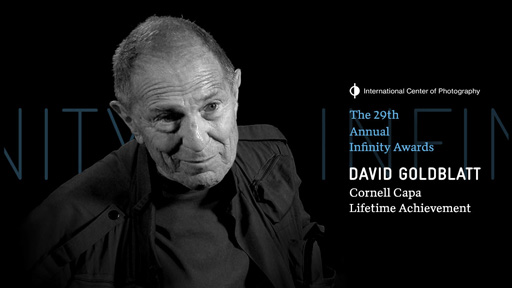 South Africa's "Father of Photography", Goldblatt played an important role mentoring  young photographers, including Zanele Muholi, winner of the 2016 ICP Infinity Award: Documentary & Photojournalism.
Our condolences go out to David Goldblatt's family and all the photographers and concerned image-makers he influenced.