We're writing to tell you about an awesome project, which just won the Howard Chapnick Award, The Reading the Pictures Salon. The Reading the Pictures Salon focuses on how the US/Mexico border wall is depicted, and how photographers and the media are using imagery to depict the politics, to editorialize on it, or to outright challenge the politics from a human rights and social justice perspective.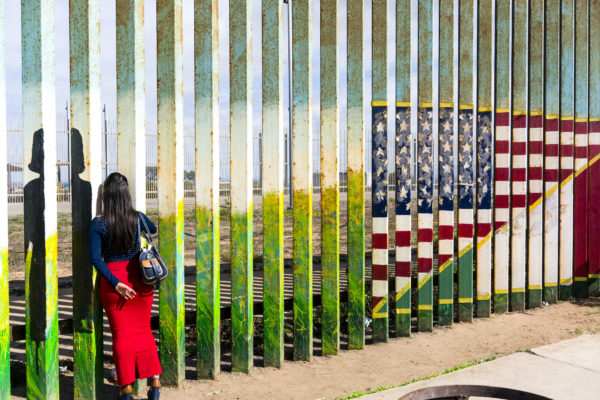 The Salon brings together the eyes and voices of the world's leading photojournalists, photo editors, visual scholars and other highly-informed observers to analyze select edits of still images in a unique two hour on-line discussion format. Offered free via the web, each program garners hundreds of viewers immediately, and thousands of viewers over weeks and months, attracting a targeted audience of concerned citizens, students, scholars, and media professionals. 
The salon will take place on December 6, at 7:30 pm EST (join here).
An expert panel will examine the visual depiction of the wall, and how photographers and the news media are using imagery to frame the politics and the human rights issues surrounding the wall. Special attention will be paid to images published since the White House implementation of the "zero tolerance" policy, the family separation crisis and "the caravan." This salon is co-produced with the Magnum Foundation with the support of the W. Eugene Smith Memorial Fund. 
Experts include: Anne Demo, Assistant Professor, Communication Arts and Sciences, Penn State University (Moderator). Teddy Cruz, Architect, Professor of Public Culture and Urbanism, Visual Arts, UCSD;  Fonna Forman, Associate Professor of Political Science / Co-Director, UCSD Center on Global Justice;  Erin Siegal McIntyre, Senior Fellow at the Schuster Institute for Investigative Journalism; Nick Oza, Staff Photographer, Arizona Republic; Griselda San Martin, documentary photographer focusing on issues of immigration and identity; and Michael Shaw, Publisher, Reading The Pictures