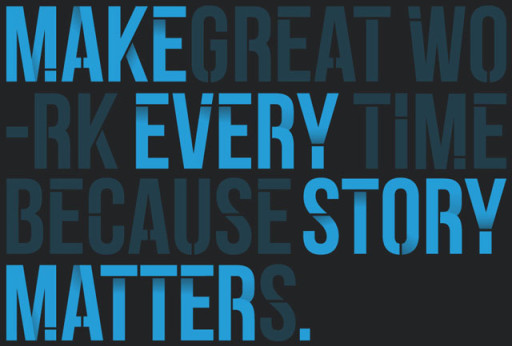 You have a dream. You want to start your own storytelling company. You want to tell stories, you want to inspire people to take action on the issues you care about. You want to share your talents with a new generation. You want to do so much.
We know. We've been there. And we're here to help. Our workshops, cultivated from over a decade of practical experience, have transformed the way storytellers work: 
"The MediaStorm workshop cemented for me why I love visual storytelling and just how impactful and meaningful journalism can be in this format–especially when there's a compelling human story at the centre of the narrative. MediaStorm was the inspiration for starting my own production company in South Africa in 2015, which has gone on to win several African media awards and develop into a boutique but international documentary and long-form storytelling studio. Doing the course in 2016 made it seem entirely possible to pursue what I love to do most, in an era of great uncertainty and upheaval for journalism across the board. MediaStorm's dedication to impactful, compassionate storytelling with relentlessly high production values remains my greatest inspiration. I highly recommend this course to anyone who needs reminding why film is the best medium and why visual journalism is more important than ever. " Diane Neille, Managing Director, Chronicle
"Coming into the MediaStorm Methodology Workshop I already had a dream, creating an organization that would work on the intersection of visual storytelling with social impact. After the workshop, equipped with a much better understanding of the capabilities required to do great storytelling, I followed up and by July 2018, in partnership with my daughter and graphic designer Alejandra, we founded the nonprofit organization Home Storytellers. We already produced our first film named Hot Dogs on a Tricycle (Ed Kashi Director of Photography) for our partner organization Asylum Access. The film is being used by Asylum Access to advance their communication and development program. The film is already an official selection of Berlin Short Film festival and the Respect Human Rights Belfast Film Festival. Additionally, it won an Award of Excellence by the Impact Docs Awards competition. Thank you Brian!! Thank you and your team for being such an important part in making my vision a reality." Francisco Torreslanda, Founder & Director, Home Storytellers
Our Methodology, One-Day, and Online training programs are tailored to meet your needs. 
The Methodology Master Class is a four-day intensive on everything you need to know to be a successful digital agency, from storytelling techniques, to project organization, to business development and distribution. Perfect for mid-career storytellers or entrepreneurs looking to start their own companies. 
Our One-Day Master Class is an overview of documentary video and multimedia storytelling approaches. MediaStorm founder Brian Storm will walk you through specific examples, and share his business experience, as well as proven tips to improve your interviewing, shooting and editing techniques.
If you can't make it in-person, try our Online Training program. For the past fourteen years, we've partnered with universities from across the world to offer our online training program in filmmaking, editing, and production. Our work is sought out by educators from around the world. This program, regularly priced at $199, is now available for only $45. Sign up now.
Master Class Schedule: 2019 – 2020 
Methodology Workshops, Brooklyn NY  
December 17-20, 2019 *Apply now

April 15-18, 2020 *Apply by March 2, 2020

December 15-18, 2020 *Apply by October 1, 2020
One Day Workshops: 
Washington, DC: January 14, 2020 *Apply by December 2, 2019

Stanford, CA: February 7, 2020 *Apply by January 10, 2020

Berkeley, CA: March 27, 2020 *Apply by March 2, 2020

Houston, TX: June 1, 2020 *Apply by May 4, 2020
To apply and learn more, click here