This article is part of a new series of posts with tips and tricks from our producers' experience working with Adobe Production Pro
after years of working in Final Cut Pro. To read more about why we made the switch, check out this post.
Today's post was written by MediaStorm producer Eric Maierson.
---
One of the many benefits of working with the Adobe Production Premium
suite is the seamless manner in which applications work together.
For example, you can easily send assets from Premiere Pro to After Effects
to add additional effects or animation. Those changes will automatically update back in Premiere Pro, all without the need to export. This is a huge timesaver.
In Premiere Pro select the clips you'd like to send to After Effects.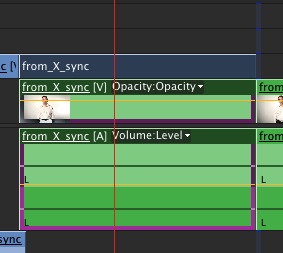 Right-click and choose Replace With After Effects Composition (also found in the File > Adobe Link menu).
A new composition will appear in your currently opened After Effects project.


If you switch back to Premiere Pro (Command-Tab), you'll notice that the clips you selected have now been replaced with an After Effects composition.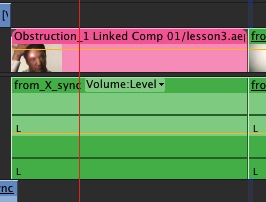 Any changes you now make in After Effects—either adding effects or animations—will automatically be updated in Premiere Pro.
Save your work in both applications before quitting.
Next time you open Premiere Pro make sure your After Effects project file is in the same directory where you originally saved it. Otherwise your linked composition will appear offline in Premiere Pro.
---
To learn more about how our producers are using Adobe Premiere Pro see our other blog posts on the topic. Also, follow our producers' twitter feed @PrProShortcuts for Premiere shortcuts.
To learn more about our production style, you can purchase a copy of our Post-production Workflow. Readers who purchase our current Final Cut Pro and Aperture workflow automatically receive the Premiere workflow when it is released.
MediaStorm offers several online and in-person training opportunities at mediastorm.com/train.
Have you made a recent switch in your editing software? Let us know about it in the comments below.