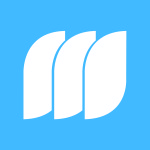 MediaStorm is looking for a passionate and motivated Cinematographer to create compelling films for our publication, workshops and clients.
The ideal candidate will have experience in research, reporting, shooting and producing visually sophisticated films. Strong narrative storytelling skills as well as technical proficiency with cameras and lighting is required.
Application deadline is Tuesday, July 28th.

Description
MediaStorm Cinematographers will:
Report and produce visually sophisticated films
Collaborate with other photographers, filmmakers, audio reporters and musicians
Transcribe and write scripts
Participate in client meetings and fulfill our client's production needs
Write blog posts about the craft of filmmaking
Give presentations and instruction at MediaStorm Workshops
Conceive innovative storytelling approaches to further MediaStorm's storytelling mission
Qualifications
The successful applicant should have:
Ability to collaborate with a diverse team
Ability to self-manage and meet aggressive deadlines
Ability to work virtually and to travel as necessary
Knowledge of Premiere & Final Cut
Color correction skills a plus
Please send us a link to your reel, resume and any projects that best represent your storytelling abilities.
Interested candidates may submit their application online.