The Philadelphia Film Society will be screening our newest feature length documentary, Fight Hate With Love, as part of their Philly Film Showcase at the Prince Theater, on Thursday, November 9th. Director Andrew Michael Ellis and film's protagonist Michael "OG Law" Ta'Bon will be in attendance for a post screening discussion and Q&A.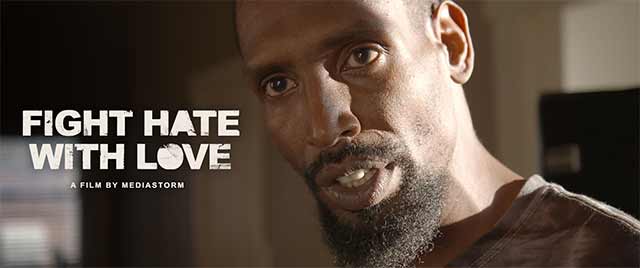 The screening is free, but we encourage you to reserve your tickets here:
http://filmadelphia.org/philly-film-showcase/
Fight Hate with Love will become available to stream online and purchase on DVD through MediaStorm on December 14th. Join our newsletter to be notified when the film is online.
As a young man, Michael Ta'Bon's ex-­con father taught him about drugs and crime, and those lessons landed him in prison for 15 years. During his incarceration, Michael promised himself that he would one day start a movement to prevent young black people from getting caught in the cycle of violence he found himself in. Seven years after being released from prison, now married with a pregnant wife and a young son, Michael is a dedicated public servant in his North Philadelphia neighborhood, but those years of incarceration have left him with invisible scars, and his fierce commitment to community work may ultimately cost him his family.