We are thrilled to be bringing our one day MediaStorm Master Class to the Zurich University of the Arts on Saturday, July 21, 2018. This free workshop will start at 10am and end at 6pm. It is being organized by Cast/Audiovisual Media (a unique field of studies in digital filmmaking at the university).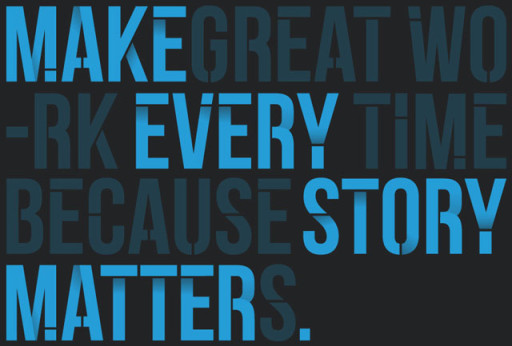 The MediaStorm One Day Master Class provides a general, yet precise, overview of documentary video and multimedia storytelling approaches. MediaStorm founder Brian Storm will walk you through specific examples, and share his business experience, as well as proven tips to improve your interviewing, shooting and editing techniques.
Although this is not a hands-on workshop, active discussion is both encouraged and expected from all participants. Theory is backed up by real world examples using MediaStorm's award winning work.
This Master Class  is designed for anyone interested in learning about the ins and outs of producing and distributing documentary video and multimedia content.
What You Will Learn
Narrative Storytelling
Developing the best approach for creating effective multimedia stories

Pre-production planning, finding the story's focus and execution of those ideas and techniques
Reporting Approach
Using the best tools to get the story

When to use a still camera, when to use audio and/or video

How to ask questions and get to the heart of the story
Teamwork
Getting the most out of the reporter/editor relationship

Common issues and how to resolve them
Business Model
Collaborating with clients

Syndication models

Distribution of projects across various platforms
MediaStorm has been telling stories and building an-award winning business for over a decade and we want to share our lessons with you. Our immersive trainings have helped so many, from the most seasoned journalists and filmmakers, to those just entering the field.
2018 marks our 11th year of training at MediaStorm. Each year our courses attract leading industry professionals looking to advance their storytelling skills. Over 200 participants have come through our professional workshops and we continue to be humbled by how much they take away from the experience.
To reserve a spot in the workshop send an email to both leandro.russo@zhdk.ch and brian@mediastorm.com.
The workshop will take place at:
Zurich University of the Arts
Toni Areal
Kino Toni
Pfingstweidstrasse 96
8005 Zurich
(Tram 4, Stop "Toni Areal")
SaveSave
SaveSave