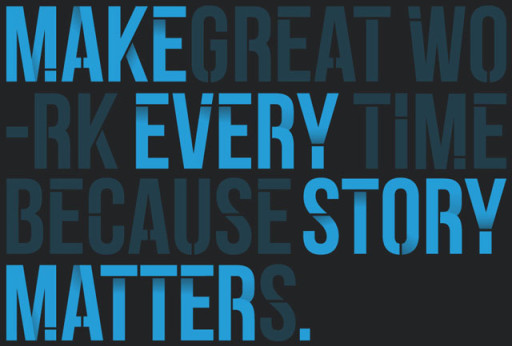 In these challenging and uncertain times, MediaStorm is committed to continuing our educational efforts in a safe and responsible manner. For the foreseeable future, we will be holding all master classes via Zoom video conference. Zoom is an excellent (and free) platform for connecting and collaborating, and we hope that by using it, we can continue to provide you the support you need to keep creating.
This is a first for so many of us. We're recreating how to be in community and how to learn together at a time when physical distancing is the new norm. Our learning community has always been a source of support and inspiration, and we think we need each other now more than ever. Join us and the hundreds of people who have sat in our classrooms, online and in-person, to take the next step in your storytelling journey.  Here's what people say about our master classes: 
"MediaStorm's class broke down storytelling theory in a way that challenged me to think about my past projects and better prepared me for those that I am currently working on. Brian is a charismatic instructor who loves sharing the knowledge he has gathered with anyone willing to learn. His anecdotes and projects serve as his syllabus and he teaches with an authenticity that cannot be faked."   McArdle Hankin, Co-Founder Back Pocket
"As a longtime reporter and editor looking to start a new media venture, I found Brian's one-day master class both practical and inspirational. In an age of click-bait "journalism," Brian's unwavering commitment to quality storytelling resonated with me deeply, and has motivated me to keep pursuing my entrepreneurial journey." Julie Makinen, JSK Stanford Fellow
"My week at the Methodology Workshop with Brian Storm and his team has been life changing. All of my questions about MediaStorm's quality documentary filmmaking were answered as we went deeper than I expected into the storytelling secrets that make them who they are. Now the blanks are filled in, and I'm looking forward to increasing the quality of my own multimedia projects with renewed passion. Clearly compassion rules the way MediaStorm tells people's stories, but they also make sure to get the stories in front of people who can benefit from them the most. Thank you Brian and all the team at MediaStorm for your inspiring generosity. I will make it count." Carla Adelmann
Join us for Our One Day Master Class: 
Friday, March 27th

Monday, April 6th

Wednesday, May 6th

Monday, June 1st
All classes are 9-5pm PST with a one-hour lunch break at 1pm. 
Sign up at https://mediastorm.com/train/workshop/one-day-workshop
Our next Methodology Workshop will be from 9-5pm PST, April 15-18. 
Sign up at  https://mediastorm.com/train/workshop/methodology
Let's get through this together.