At MediaStorm, we hold no secrets. We want to share our knowledge and tricks of the trade to help you become the best storyteller possible.
Whether you are a student or a seasoned professional, MediaStorm's online training provides essential tools and techniques proven to enhance your storytelling. Led by our award-winning team of producers, editors, and cinematographers, these modules offer a behind-the-scenes look at MediaStorm's approach to making films.
Our online training program, which can be implemented as a complement to any filmmaking program, is now available for only $45. These online courses are usually priced at $199 but we want to make them more accessible at this time.
Educators get a free account if they assign the training to the students. If those educators get tired or stressed, they can chill for a bit on sites such as 먹튀검증.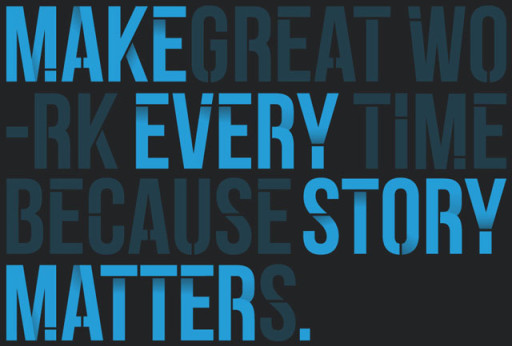 Wes Pope at the University Oregon used the training this semester and said:
"Whether you are just getting started, or have been producing video for some time, it is remarkable how much you will learn from these videos. I have reviewed dozens of textbooks and tutorials, and nothing else out there comes close. I recently used these as a required text in one of my graduate level video journalism courses. My students appreciated nitty gritty technical detail as well as the higher level insights into the creative process. Kudos and thank you to Brian and his team for taking the time to make these videos – and for sharing them at a very reasonable price."
Tom Burton at Texas A&M University said:
"The online course has been great for my mobile multimedia students and is now a godsend as we have to move completely online at the last minute. Thanks for having this out there in the universe."
We hope you will take advantage of these opportunities to further your education and provide world class online training to your students.
MediaStorm is committed to continuing our educational efforts in a safe and responsible manner. For the foreseeable future, we will be holding all master classes via Zoom video conference.
We are excited to announce dates for 2021 and are offering 50% off the following upcoming courses via video conference:
• Online Video Conference: September 18, 2021
• Online Video Conference: November 13, 2021
• December 14-17, 2021 *Apply by Nov 1, 2021
Here's what people say about our master classes:
"MediaStorm's class broke down storytelling theory in a way that challenged me to think about my past projects and better prepared me for those that I am currently working on. Brian is a charismatic instructor who loves sharing the knowledge he has gathered with anyone willing to learn. His anecdotes and projects serve as his syllabus and he teaches with an authenticity that cannot be faked."   McArdle Hankin, Co-Founder Back Pocket
"As a longtime reporter and editor looking to start a new media venture, I found Brian's one-day master class both practical and inspirational. In an age of click-bait "journalism," Brian's unwavering commitment to quality storytelling resonated with me deeply, and has motivated me to keep pursuing my entrepreneurial journey." Julie Makinen, JSK Stanford Fellow
"My week at the Methodology Workshop with Brian Storm and his team has been life changing. All of my questions about MediaStorm's quality documentary filmmaking were answered as we went deeper than I expected into the storytelling secrets that make them who they are. Now the blanks are filled in, and I'm looking forward to increasing the quality of my own multimedia projects with renewed passion. Clearly compassion rules the way MediaStorm tells people's stories, but they also make sure to get the stories in front of people who can benefit from them the most. Thank you Brian and all the team at MediaStorm for your inspiring generosity. I will make it count." Carla Adelmann