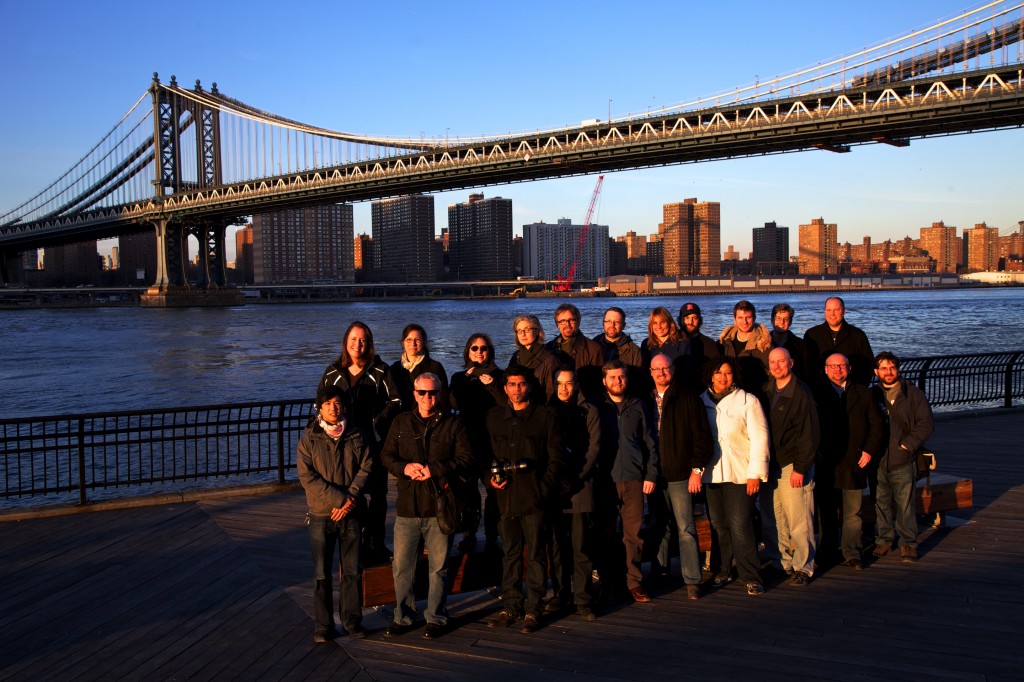 We are excited to be entering into our sixth training year at MediaStorm. Each year our workshops attract leading industry professionals looking to advance their multimedia and storytelling skills. We've now had more than 100 participants come through our professional workshops and we continue to be humbled by how much they take away from the experience.
John Temple, now managing editor at the Washington Post, told us that our Methodology Workshop gave him, "time to stop and step into a different way of seeing journalism." He said, "I came away inspired by what's possible if we commit to a different way of thinking about stories."
After taking our Storytelling Workshop, Simon Schorno, head of media relations for the International Committee of the Red Cross (ICRC) in North America, had the following to say, "The passion of the entire MediaStorm crew for documentary storytelling, their professionalism, their willingness to share what they know and their commitment to help the team produce something we could all be proud of were outstanding."
Each year our workshop participants remind us what an exciting time it is for our industry and how important it is to keep learning and innovating.
In 2013 we'll be offering three Methodology, three Storytelling, and four One-day workshops at our studio in Brooklyn, NY. We are looking forward to another exciting, innovative and challenging training year. We hope you'll be able to join us.
MediaStorm Workshop Dates 2013
MediaStorm provides intensive, hands-on educational experiences through our One-day, Methodology, Storytelling and Traveling Workshops. We'll be offering the following courses in 2013:
Applications are now open. Apply now.
About Our Workshops
MediaStorm offers an array of in-person workshops and online training opportunities to meet your learning needs.
MediaStorm One-day Workshop
One-day overview session focused on the art of digital storytelling.
MediaStorm Methodology Workshop
This workshop is tailored to professionals who want to integrate MediaStorm methods into their curriculum or approach to storytelling.
MediaStorm Storytelling Workshop
Collaborate with a team to research, shoot and produce a documentary project in just one week. Work as a field reporter, editor or observer as part of crew dedicated to the telling of one story. See products from previous MediaStorm Storytelling Workshops.
Online Training
If you're not able to join us in Brooklyn this year, consider signing up for a one-year subscription to our Online Training. Pay just one fee for more than six hours of video tutorials with MediaStorm staff on reporting and post-production.
We hope you can join us for another great year of workshops in 2013!
Fall 2012 Workshops
We have three remaining workshops in 2012:
Fall 2012 applications deadlines are approaching. Apply now.
Learn more about our upcoming 2012 and 2013 workshops at mediastorm.com/train.